Melissa Selig
Loan Operations Leader
In her role as Loan Operations Leader, Melissa enjoys getting to know customers. She loves knowing that she is making a positive difference in their lives.
Melissa obtained a diploma from Fox Valley Lutheran High School and attended college at Fox Valley Technical College and Martin Luther College, both towards elementary and early childhood education.
Melissa is an active member of her community, especially in her church. She helps facilitate meetings through DivorceCare, a support group that helps people going through divorce and separation. She is part of a local 10K, CliffRunner. They run a 10K at High Cliff State Park every year and promote trail running and unconventional races.
In her spare time, Melissa enjoys reading books, watching movies, gardening, and spending time outside with her daughter.
Her personal motto is, "I hope you know the world is better because you are in it."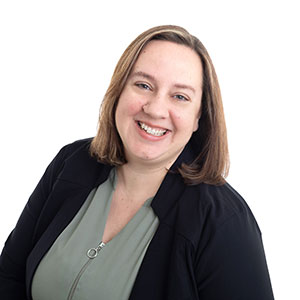 Contact
P: 920-739-1040
E: mselig@anbfc.bank