Jennifer Haydon
VP | Compliance Officer
Jennifer is a highly qualified professional, having completed courses in leadership and other subjects related to her field of work for college credits at Fox Valley Technical College and Northeast Wisconsin Technical College. She is a Certified Anti-Money Laundering Specialist and a Bank Secrecy Act Compliance Specialist. In 2020, she successfully completed her consumer and mortgage lending exam as well as her deposit operations exam.
Jennifer is active in her community not just at the local level, but the national level. She served as a national committee member for small financials for two years, having been selected from applicants across the country and specifically chosen to be the representative for Wisconsin. She is also involved in two committees related to her local school district.
In her spare time, she likes to spend quality time with her husband, four children, her two rescue dogs, and her friends. She loves to travel, ride four wheelers and snowmobiles, go boating, and play various water sports. When she's not out doing something adventurous, she likes to kick back and read books.
In her role as Vice President Compliance Officer, she loves to learn, grow, and make a highly complex subject like financial compliance understandable to others. Her personal motto is, "Let's understand this together."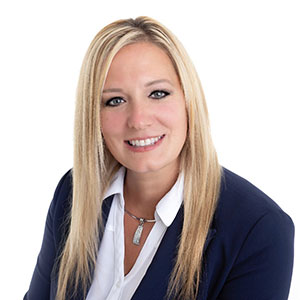 Contact
P: 920-739-1040
E: jhaydon@anbfc.bank