Sidney Wright
Deposit Operations Leader
As Deposit Operations Leader, Sidney leverages her extensive qualifications and experience to deliver a unique, superior experience to every client she works with.
Throughout her 20 years of experience in retail banking sales, customer experience, lending, and operations, Sidney has earned a multitude of accolades, including two Pinnacle Awards in Retail Banking Frontline and Lending Processes and a Black Belt in Lean Six Sigma. Additionally, she has been recognized for her proficiency across various skillsets, from inclusivity and growth to security online controls and regulations.
In her spare time, Sidney enjoys reading, spending quality time with her family, and playing with her dog.
Sidney admires her parents the most out of anyone in her life. She loves how they led her by example and taught her the importance of perseverance, hard work, and sacrifice. Furthermore, she appreciates that they showed her how to find happiness and purpose in something every day and the value of unconditional love.
Her personal mottos are "progress, not perfection" and "remember your 'why' in all that you do."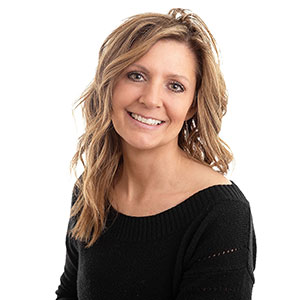 Contact
P: 920-739-1040
E: swright@anbfc.bank